– About us –
We opened a sushi restaurant in Kyoto and have been loved by many customers.
In the midst of this, our desire to have more people know about our sushi has grown stronger, and we are operating as a more friendly sushi restaurant.
In addition to the sushi course that we have been doing so far, we have prepared a menu that can be enjoyed by families and young generations.
Sushi is popular all over the world, but Japanese sushi restaurants are becoming more high-class, and it is no longer a culture where you can enjoy it casually.
We are doing business so that young people and foreigners can enjoy it and love sushi culture.
We strive to make your meal time enjoyable and wonderful.
Don't be nervous, just relax and have a wonderful time.
I'm sorry again, but if you feel that you had a good time, I would be grateful if you could share it with your friends and loved ones.
May you have more opportunities to meet more people.
---
OMAKASE SUSHI course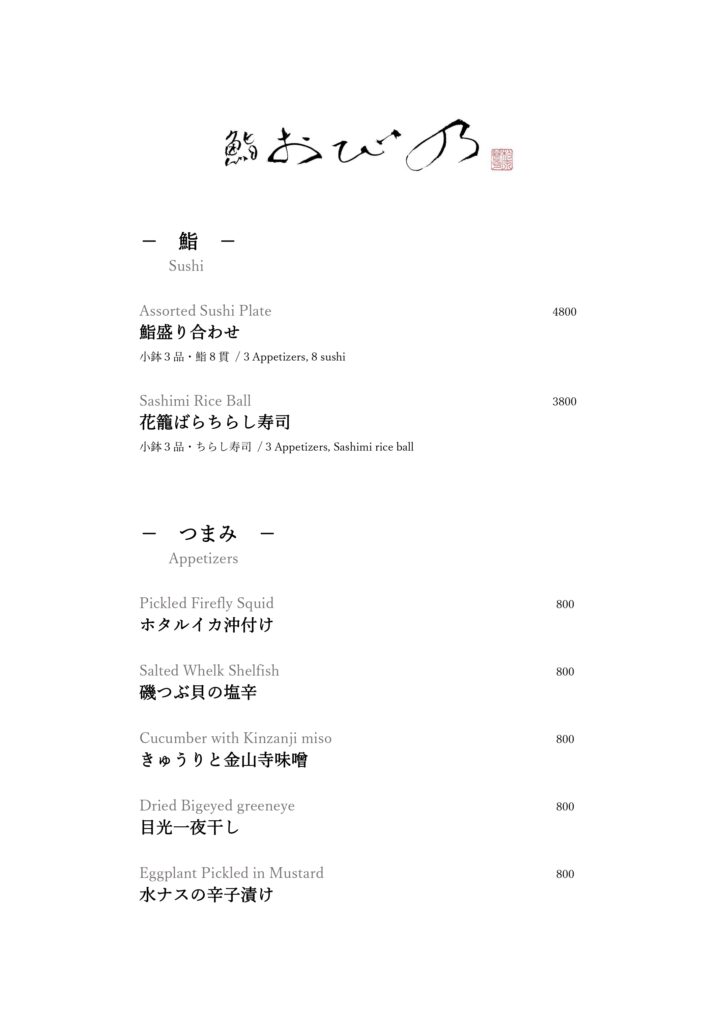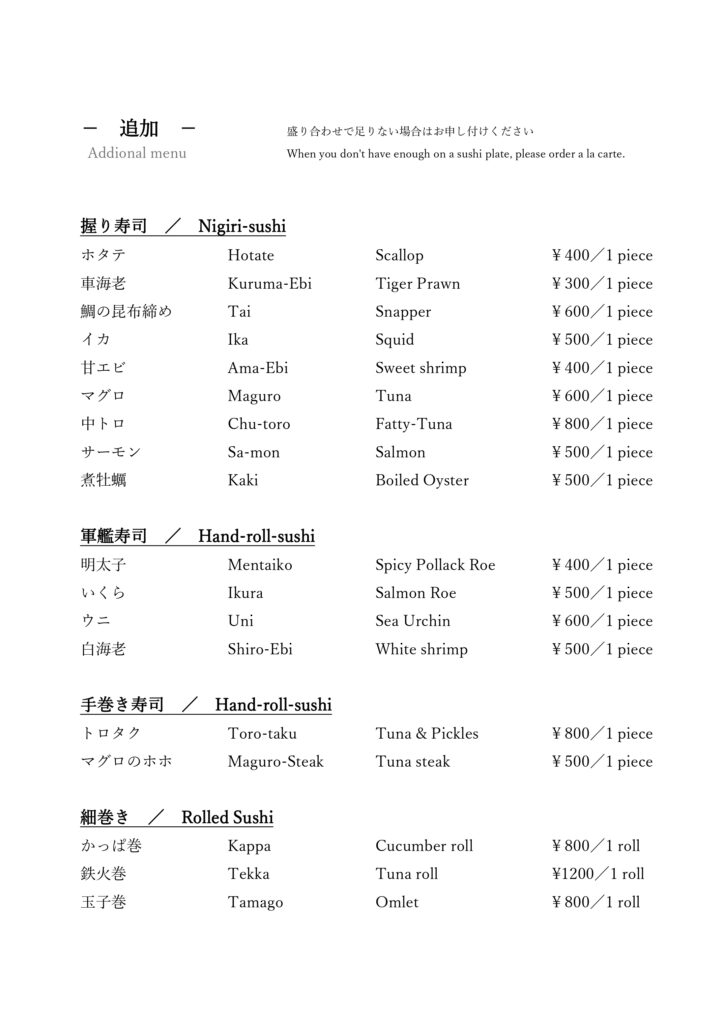 ---
TEYUI-SUSHI (Hand Roll Sushi)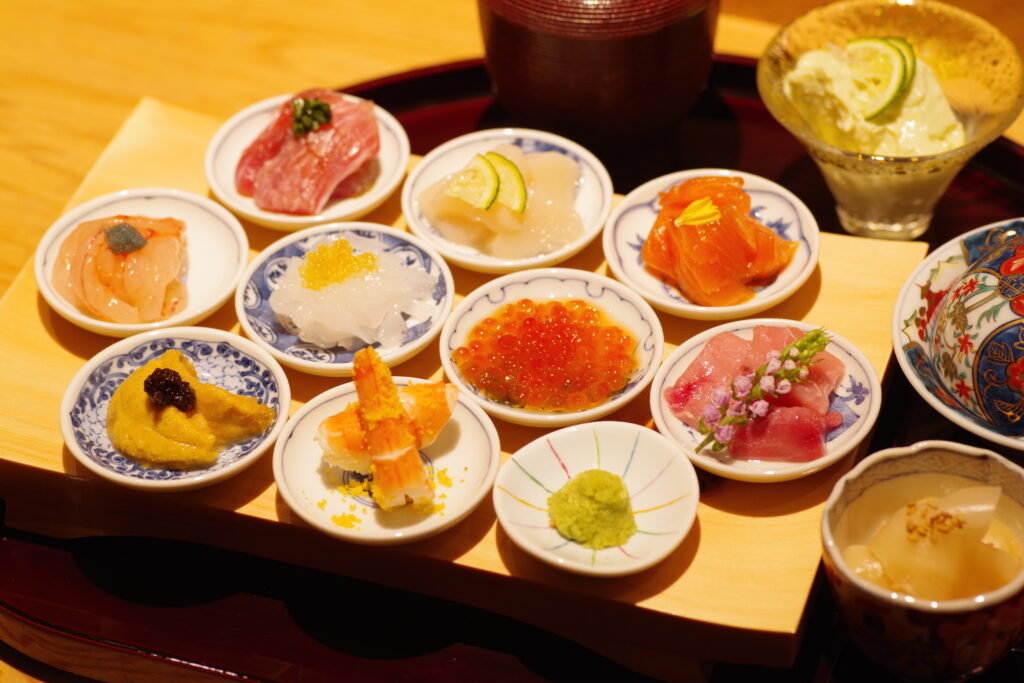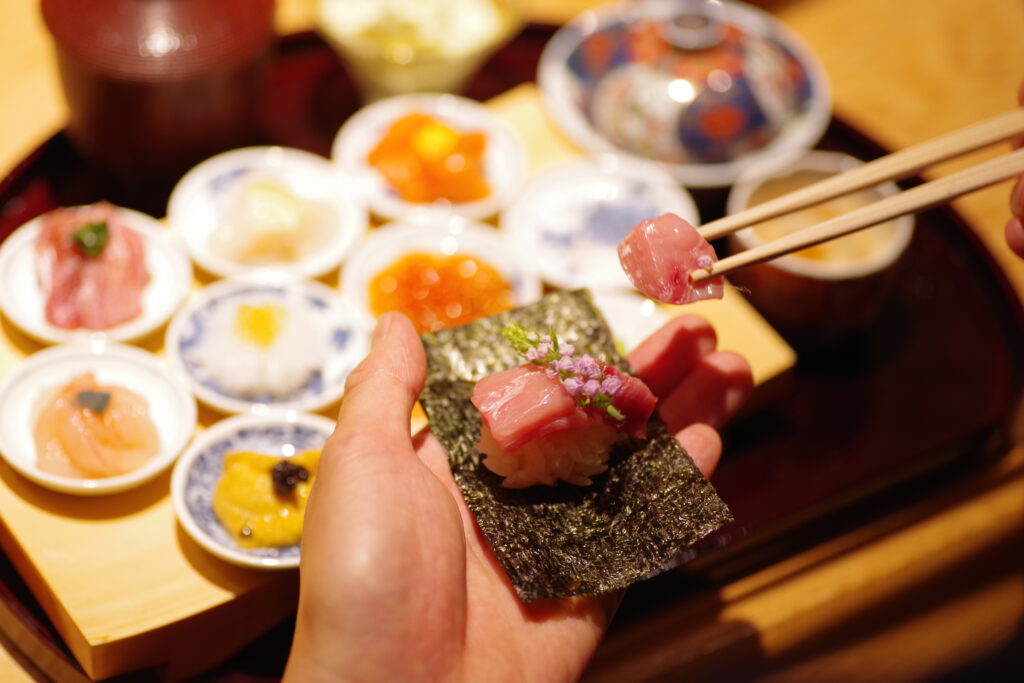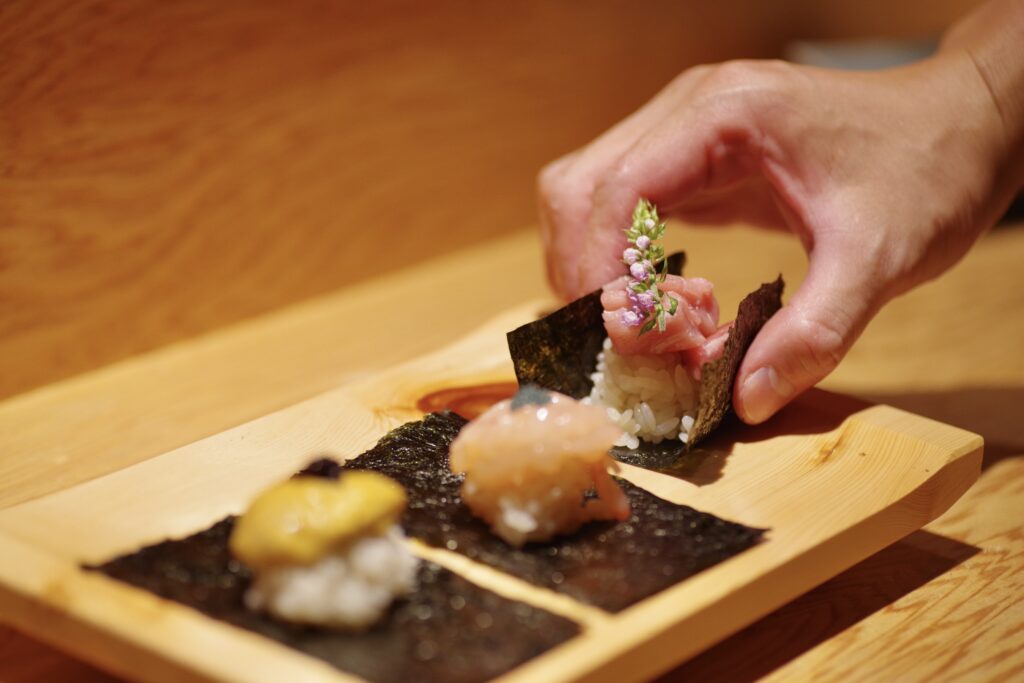 3Appetizers, 10 Sushi toppings, 10 Sushi rice, Nori, Miso soup
This is a OMAKASE sushi course where you can enjoy our sushi in hand-rolled style.
Roast the seaweed yourself with charcoal and eat it by rolling sushi toppings and rice.
◆ 10 Sushi toppings
We offer 10 types of ingredients such as tuna, shrimp, and scallops. The first "Trotaku" will be handed to you directly by the craftsman.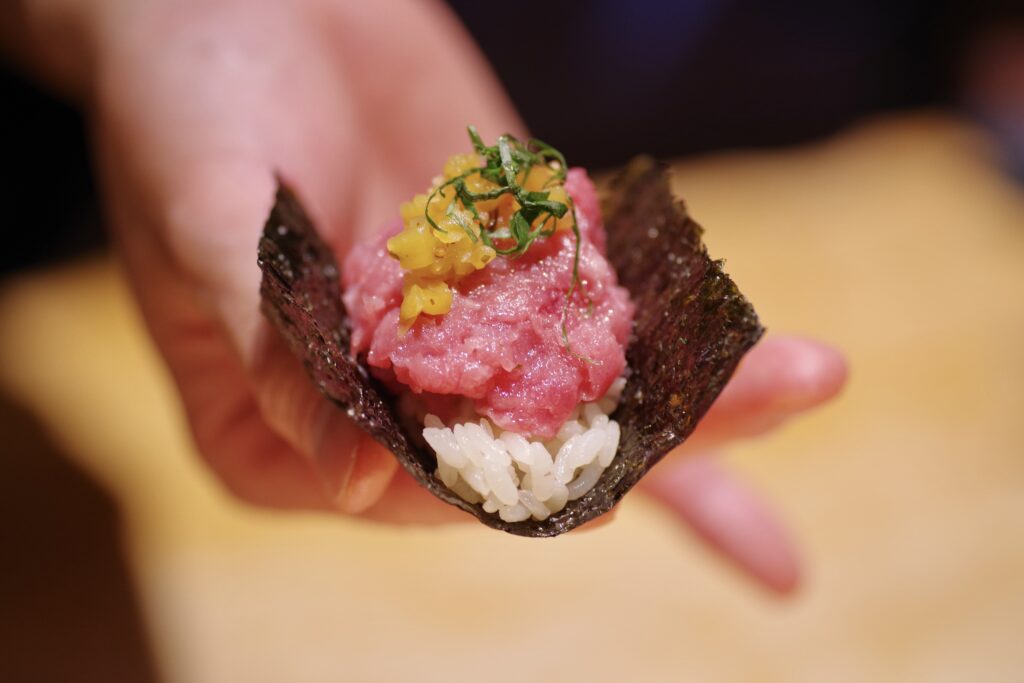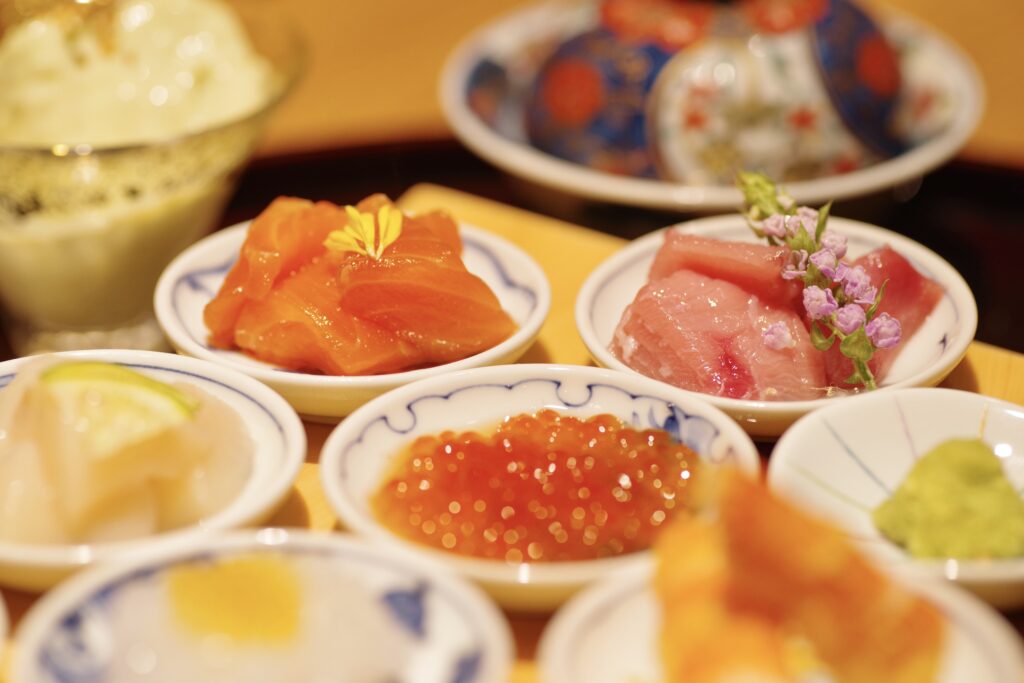 *SUSHI toppings vary depending on season and stocking.
◆ Sushi Rice
The chef will hand it to you in a bag-shaped sushi rice bowl that is easy to eat. Hold as many as you need in your preferred size.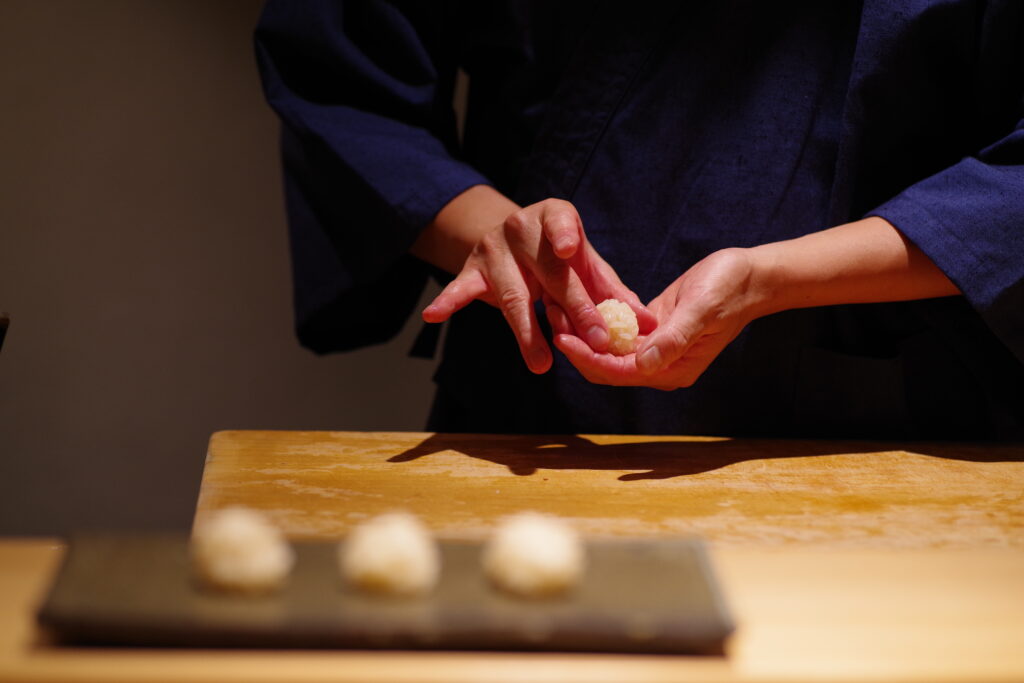 ◆ ARIAKE Seaweed
Roast the Ariake seaweed over a charcoal grill and enjoy the rich scent of the seashore and the crisp texture.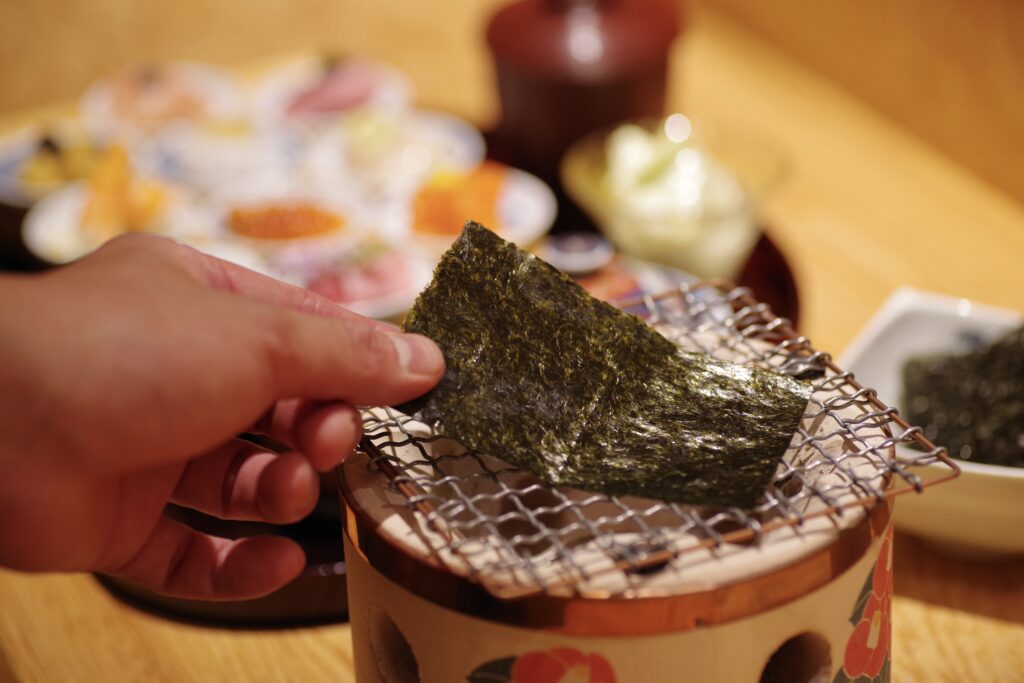 ◆ Special soy sauce
Brush with our homemade nikiri soy sauce with a sushi brush and enjoy.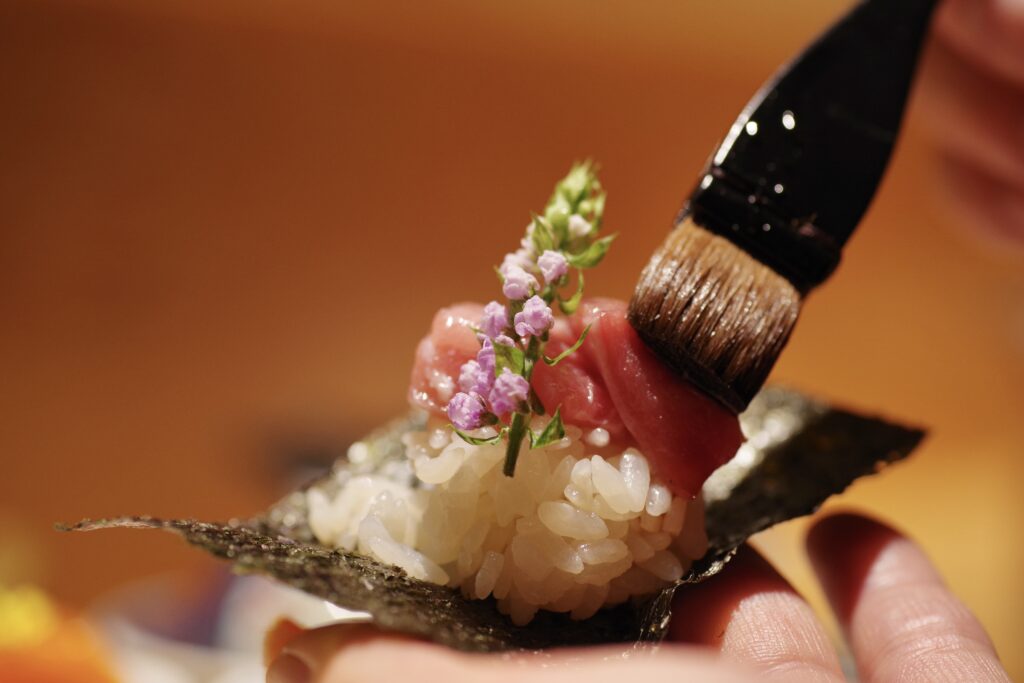 ---
HANAKAGO-SUSHI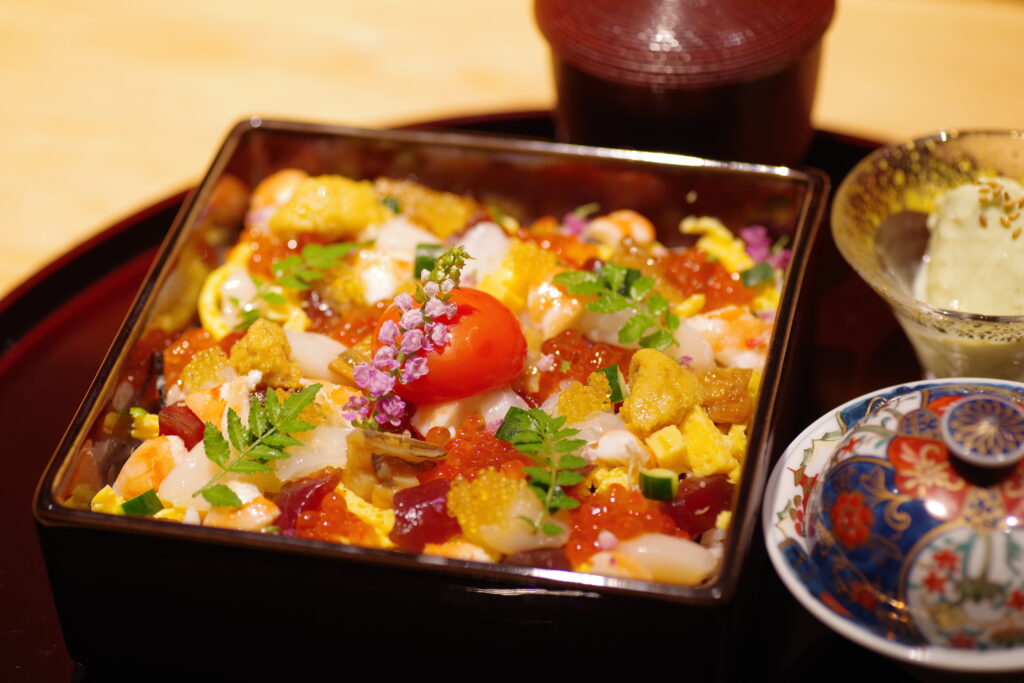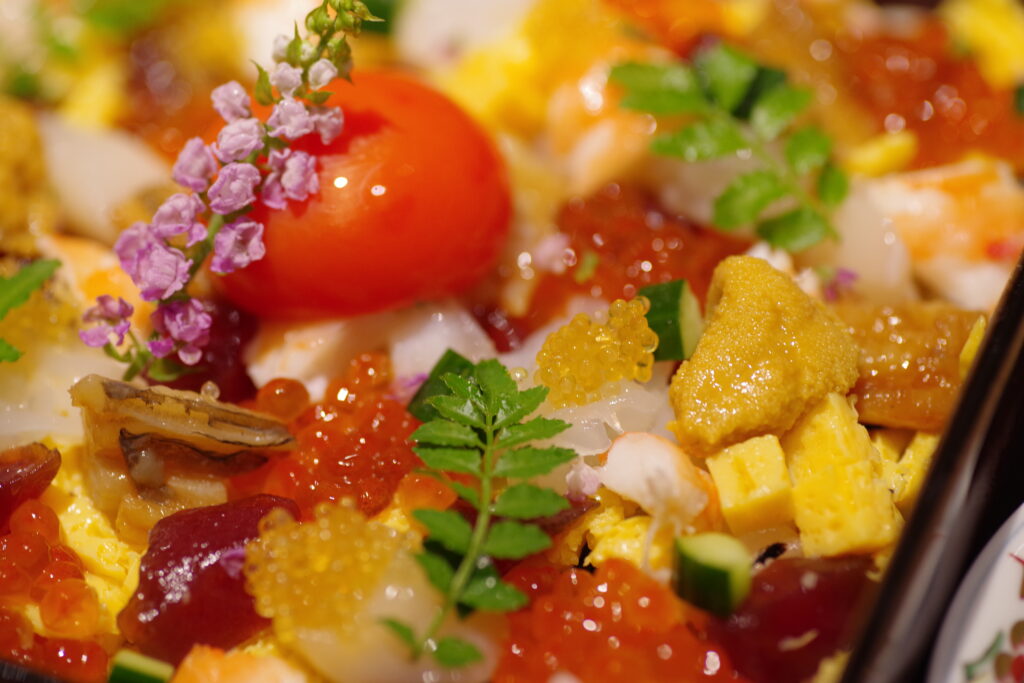 3Appetizers, HANAKAGO-Sushi, Nori, Egg, Miso soup
This is rose chirashi sushi with seasonal ingredients scattered like a flower basket. If you crush the richly flavored egg from Kyoto, it will turn into a creamy and deep flavor. Ariake seaweed is also available. Please enjoy the delicious marriage of various ingredients that melt in your mouth.
---
SAKE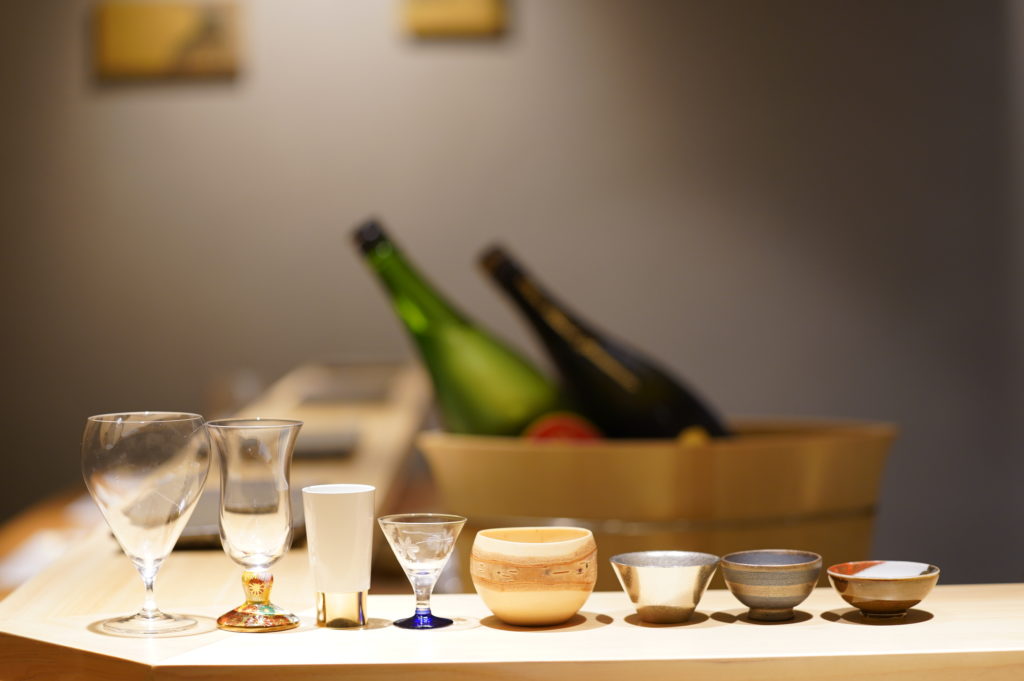 We always carry more than 10 types of sake, and we will prepare a drink that suits your taste that day. Just like wine, the way sake tastes is completely different depending on the sake container, such as ceramic, porcelain, glass, tin, or wood. For this reason, Obino takes care to select the best sake ware for each type of sake. In terms of temperature control, we also pay attention to the serving temperature, such as cold sake chilled with ice water, moderately chilled cold sake, room temperature, and lukewarm sake warmed to human skin.
表看板メニュー-1

表看板メニュー-3

表看板メニュー-4

表看板メニュー-5